You are Watching The Queens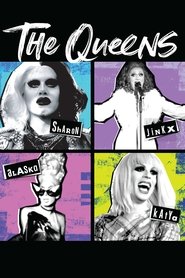 (Full HD Available)
The Queens (2019)
Storyline:
This documentary chronicles over two years in the heels of four of the world's most famous drag queens including former RuPaul's Drag Race winners Jinkx Monsoon and Sharon Needles, former All Stars champion Alaska Thunderf*ck and season 7 and All Stars 3 contestant Katya Zamolodchikova. From performing across world stages to winning (and losing) Drag Race or dealing with major tragedies, The Queens lifts the lace front, giving an insight into one of the most fascinating and quickly ascending entertainment artforms.
Release Date: 2019-09-13
Duration: 98 min
Tagline: "We're disgusting."
Quality: HD
Views: 205