You are Watching Sheep & Wolves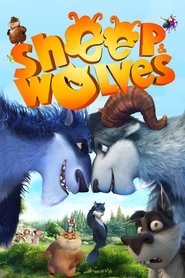 (Full HD Available)
Sheep & Wolves (2016)
Storyline:
In a magical faraway land, in a picturesque little village nestled among green meadows and rolling hills, lives a flock of carefree sheep. But their pastoral and stress-free life is interrupted when a pack of wolves sets up camp in the nearby ravine.
Movie Title: Sheep & Wolves
Rated: PG
Genre: Adventure, Animation, Comedy, Family, Fantasy, Romance
Director: Andrey Galat, Maxim Volkov
Actors: Andrei Rozhkov, Diomede Vinogradov, Elizaveta Boyarskaya, Nikita Prozorovsky, Sergei Bezrukov, Tatiana Shitov, Yuriy Galtsev
Country: Russia
Release Date: 2016-04-28
Duration: 85 min
Tagline: You can be whatever you want. The main thing is you remain yourself!
Quality: HD
Views: 552