You are Watching Radioactive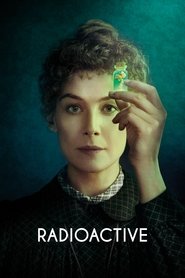 (Full HD Available)
Radioactive (2019)
Storyline:
Tells the story of Nobel Prize winner Marie Curie and her extraordinary scientific discoveries — through the prism of her marriage to husband Pierre — and the seismic and transformative effects their discovery of radium had on the 20th century.
Release Date: 2020-03-11
Duration: 109 min
Tagline: Pioneer. Genius. Rebel.
Quality: HD
Views: 222