You are Watching Legend of Fall Creek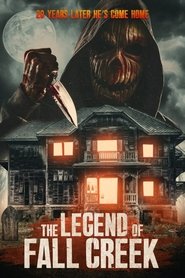 (Full HD Available)
Legend of Fall Creek (2021)
Storyline:
On a chilly Halloween night in 1988, Fall Creek Valley turned upside down when Robert "Bobby" Maxwell disappeared from a party. On the 20 Year Anniversary, BLOODY BOBBY seeks revenge on his tormentors who sealed his fate with a blood pact.
Release Date: 2021-02-09
Duration: 93 min
Tagline: Halloween is about to get...Bloody!
Views: 194