You are Watching Free Byrd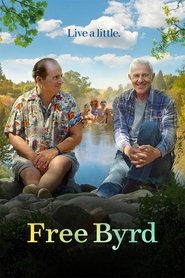 (Full HD Available)
Free Byrd (2021)
Storyline:
A middle-aged underachieving van driver, Jay (Randy Nazarian), is assigned to drive an irascible senior, Harry (Raymond J. Barry), to a new home. Along the way they have a series of misadventures, including being picked up by a troupe of burlesque dancers led by Red (Shondrella Avery) and performing an impromptu comedy act. An enlightening journey that gives both men new perspective on life.
Release Date: 2021-04-01
Duration: 89 min
Tagline: Live a little.
Views: 76