You are Watching Countdown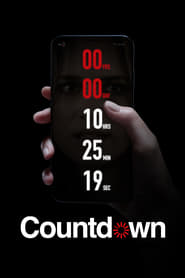 (Full HD Available)
Countdown (2019)
Storyline:
A young nurse downloads an app that tells her she only has three days to live. With time ticking away and a mysterious figure haunting her, she must find a way to save her life before time runs out.
Release Date: 2019-10-25
Duration: 90 min
Tagline: Death? There's an app for that.
Quality: HD
Views: 1846